North Colony Church of Christ sermon audio teaching is here to equip you to follow God.
Follow our teaching series to gain a deeper insight and knowledge of God's Word. You will grow in your faith like never before. Jesus is the center of it all! Not by might or by power but by the Spirit of the Lord. You can listen to our audio, video, and tune in on Facebook Live.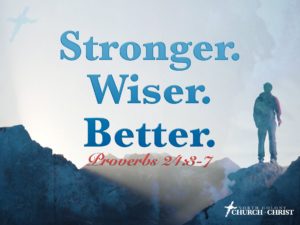 Breakthrough!!!
This sermon series focuses on the steps needed for the Breakthrough in your life.
This series helps us with our pursuit for Love, Happines, and Strong Relationships.