Worship Schedule
***In response to Covid-19, this is our temporary worship time until further notice.***
***Please wear a mask entering and exiting the building***
Sunday Worship
10:00 AM

The Institute
12:00 Noon
A CHURCH THAT STANDS ON TRUTH
Here at the North Colony Church of Christ we are striving to spread the Gospel, the truth to all four corners of The Colony and beyond. The word of God is our ultimate guide and the final authority in everything we do. We are not here to have Church, but we are here to be the Church to the community and hopefully a friend to you. Our mission is to:
HEAL – Our purpose is to aide those who are hurting from the pain and agony of a sin filled life.
HELP – North Colony will extend its hand to all ages, races, backgrounds, and individuals needing a helping hand in a troublesome world.
RESTORE – The evil in this world has cast down many sincere people. It is our mission to restore what Satan has tried to tear down.
Offering
Our God gave his only begotten son and his son sacrificed willingly on the cross and then invited us into the fullness of life. As His children, we are called to imitate Him. Our generosity in giving is a demonstration of God's character and a response to what He has done for us. Your offering is highly respected and utilized according to scripture in God's Kingdom by spreading the Gospel and in serving the community locally, nationally, and throughout the world.
Donations
The work that we do is all for the glory of God. We value and respect all donations that are received and given to assist people in need and to fulfill service through the community. For those who have decided to partner with us, we are so grateful and thankful that you have decided to assist us fulfilling what God has called us to do in helping those in need.
We pray that God blesses you in such support !
We want to thank you for your offering and/or donation!
You may use the following platforms for giving below: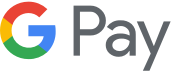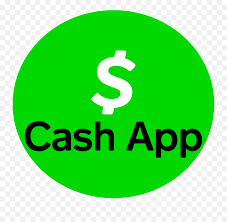 $northcolonycoc
The History of North Colony COC
Upon moving to The Colony, TX, Bro. Williams and his family searched for the Church of Christ in the city, but were saddened when they did not find it. The need for a biblically sound church rang in the ears of Bro Willie Williams III. In the beginning of the summer of 2008, a bible study was held with a neighbor in the community. Bro Williams III quickly realized i the course of that study that a church needed to be planted.
The morning of June 24, 2008 the decision to begin a work in The Colony was born. Bro Willie B Williams Jr., minister of the Beckley Heights Church of Christ, was notified of the vision and began to work with the development of planting the church. The evangelist, Bro. Willie Franklin of the Lewisville Church of Christ, Bro. Walt Minchew, the elder of the Walnut Hill Church of Christ, Bro. Ronnie Lewis, also of the Walnut Hill Church of Christ, The Walnut Hill CoC Mission Board, and Bro Karson Williams of the Prestoncrest Church of Christ all responded to the vision and invested knowledge and efforts in the realization of the North Colony Church of Christ.
The vision was to begin the work in January 2009. However, on September 17, 2008, Bro. Williams III held a bible study in the community which resulted in two precious souls. That Wednesday night, at 11:00pm, those souls were added to Jesus Christ by baptism. At that time, it became undeniable that God works on his own time and prayers were answered when Bro. Cornelius Taylor committed to working with the church on its development. On September 28, 2008, the North Colony Church of Christ had its first worship service. The meetings were held for two weeks in a gymnasium by the kindness of the owner. On October 28, 2008 the North Colony CoC had its first official opening worship to the community. Ninety people gathered into the community center to praise God and to support the work.
The Lord has blessed the North Colony Church of Christ with several facilities to host our worship services over the years. In June 2013, the church made the bold move to prepare to move so that we could prepare for the campus of NCCOC. By the grace of God we purchased our first building in October 2016. We are excited about what God is doing with us and through us. Please continue to pray for us and with us as we move to new frontiers.
Evangelist Willie B. Williams III is a native of Houston, TX and a graduate of Abilene Christian University (ACU). After graduating from ACU, he began ministering to the West End Church of Christ as Educational and Youth Director. Soon after, he became the Assistant Minister of the Dallas West Church of Christ working with Evangelist Sammie L. Berry. In 2008, God soon revealed the need for the planting and revival of the Church of Christ in The Colony, TX, and Evangelist Williams III answered that call. He has labored vigorously to bring the gospel to a new generation and a growing community.
Evangelist Williams III is humbled to be the minister of the North Colony Church of Christ. He strives to use his gifts to the Glory and Honor of God while encouraging and admonishing the congregation.
If you spend any time around North Colony Church of Christ you might over hear a group discussing the Campus. The Campus is a term we use to describe not an address or possessions, but the campus is a mentality of service in the Kingdom of God. NCCOC believes and is striving to operate in the spreading of the gospel and in ministry 24 hours a day 7 days a week.
Everything we strive to do at NCCOC is through the lens of Healing, Helping, & Restoring. We believe the troubles of our community are not confined to Sunday worship times. It is important to reposition ourselves to serve the gospel and meet the needs on a consistent basis.
Campus Life
Imagine a place where ministry never sleeps or ceases. This is a place where you can come and pray 24 hours a day, and heavy hearts can be tended to. This is a place where families are not only prayed for, but can receive counseling and training to navigate through the pitfalls of life. This is a place where the gospel is not confined to a class, but a schedule where lessons are given 7 days a week with a strong online presence. The campus is a mentality and a place where you live and not an event or activity circled on a calendar. This is a state of being; it is a mentality that demands sacrifice. It is our goal that we meet the needs of our community not responsively but in a proactive way. If the harvest is plentiful but the laborers are few, then we can no longer have ministries that only prepare to minister to the few.
Service
We as the members of God's kingdom have not been called to rule but to serve. If the campus is going to be a reality, it will come through the willing hearts of servants. The selfless gifts of the servants of Christ will allow the reach of the "Campus" to connect to the hearts of men and change our community forever. Every person is valuable to Christ and in the Campus. May God bless our journey to providing fruit in His kingdom!
What is your denomination?
The Church of Christ is not a denomination or non-denominational. We are not a fraction of a whole. Ephesians 4:4 states that there is one body, one church. If there is one God, one Jesus, one bible, then there can only be one church and not a fraction.
How can I join your church?
No person can join the church; we can only be added to Christ's church. One must obey the gospel and be saved. In Acts 2:47- "and the Lord was adding to their number day by day those who were being saved." Jesus will add to his church, and if Jesus adds you, then no man can kick you out.
What is the Gospel?
I Corinthians 15:1-4 states that the gospel is the Death, Burial, and Resurrection of Jesus Christ. If an individual does not know and obey the gospel, then they cannot be saved.
How do you obey the Gospel and be saved?
After an individual has heard that Jesus died, was buried, and rose again for their sins. They must believe it, Hebrews 11:6 – "He that comes to God must believe that he is a rewarder of him that diligently seek him." The individual must then repent Luke 13:3 and confess in word and deed that Jesus Christ is the son of God. On that confession they must complete the instructions from Jesus' own mouth. Mark 16:16, "He who has believed and has been baptized shall be saved." Belief is not enough and baptism is not enough for salvation.
A person must know the Gospel, believe it, admit in repentance that they are sinful, and on confessing the son of God, must be baptized to fully obey the Gospel.
Is your worship style traditional or contemporary?
Scriptural worship cannot be categorized as traditional or contemporary. Contemporary is defined as: From the same timeperiod. Traditional is defined: Observant of tradition; attached to old customs; old-fashioned. Worship to God cannot be put in the category as old. Our worship to God is not old, but a blessing and new every morning. Our worship is neither contemporary nor current, it is not revolutionary and changes when the culture changes. Our worship has two elements in it, John 4:23- the true worshippers worship the father in Spirit and in Truth. These elements are timeless and essential to worship.
Why don't you call the preacher Reverend?
The reason we don't call the minister reverend is because the bible states that Reverend is God's name. In Psalms 111:6-9 "Holy and reverend is his name."
Phone & Email:
Email: contact@northcolonycoc.com
We look forward to connecting with you!